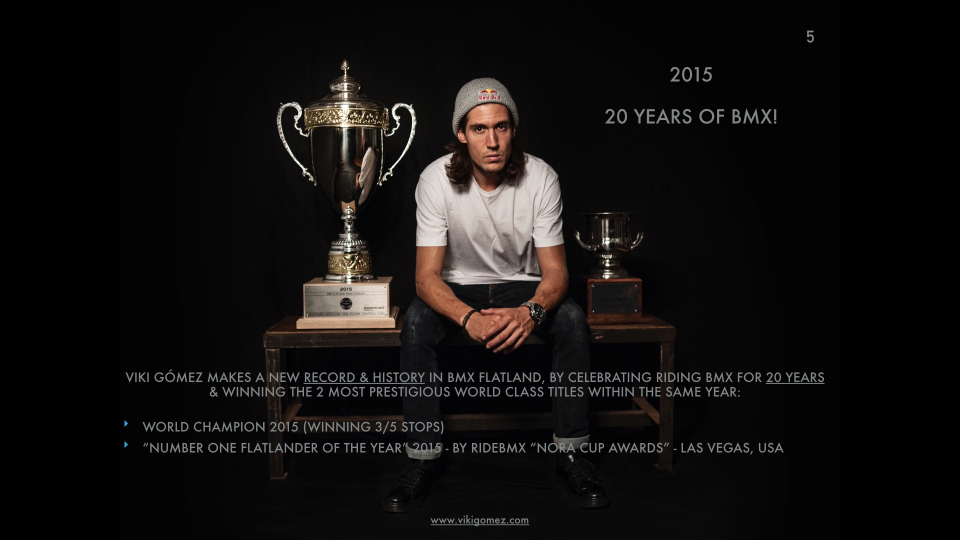 Current sportive status:
BMX Flatland WORLD CHAMPION 2016
"Number One Flatlander of the Year" 2016 – Global BMX Awards 2016 (NORA Cup Awards)

Viki Gomez became a professional BMX Freestyle/Flatland rider in 1998 when winning his first ever entered competition in Portimao, Portugal, and is a pro BMXer ever since, at age 17. Viki was one of the youngest riders, worldwide, winning over top riders at that young age, a young talent in Flatland was making his mark!
In 2002, Viki won one of the sports greatest and most prestigious competitions, till the day, the "Red Bull Circle of Balance, which made Viki to be the official and very first BMX Flatland rider part of the Red Bull Athlete Team, in 2003 at the age of 21.  Today, Viki holds the record in winning this very same competitions three times (2002, 2007 and 2012).
Awards:
"Number One Flatlander of the Year 2016" by NORA Cup Awards RIDEBMX Magazine in Las Vegas, Nevada, USA (Worldwide Awards)
"Number One Flatlander of the Year 2015" by NORA Cup Awards RIDEBMX Magazine in Las Vegas, Nevada, USA (Worldwide Awards) September 17th 2015
"Number One Flatlander of the Year 2013" by NORA Cup Awards RIDEBMX Magazine in Austin, Texas, USA (Worldwide Awards) November 2013 (Nominated for the awards 2012, 2013 (win), 2014 and 2015)
"Rider of the Year 2013" (Reader's Choice) by Flatmatters Awards, in England, UK, (Worldwide Awards) January 2014
BMX Video "Edit of the Year 2014" by Flatmatters Awards, in England, UK, (Worldwide Awards) January 2015
"RIDER 2013" by Premios Action  "Premio Especial"  (Spanish National Awards in Barcelona, Spain) March 2014
"Best BMX Flatland Rider in Spain FAN Awards, (Spanish National Award in Barcelona, Spain) June 2010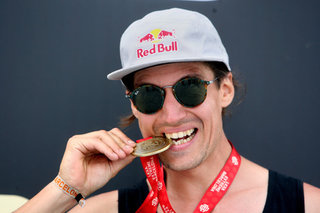 Competition: 2000 – present
World Champion 2016 (BMX Flatland World Cicuit 2016 5 Rounds; 1st place "Bike Days", Solothurn, Switzerland, 1st place "BMX CGN" Cologne, Germany, 1st place "OVERGROUND" Rio de Janeiro, Brazil. BFWC Ranking 2016
World Champion 2015 (BMX Flatland World Cicuit 5 Rounds; 1st place "Bike Days" Solothurn, Switzerland, 1st place "Barcelona EXTREME" Barcelona, Spain, 1st place "Real City Spin" Montréal, Canada. http://www.bmxflatlandworldcircuit.com/nc/index.php?itemid=102&catid=1
Vice World Champion 2014 (BMX Flatland World Cicuit 5 Rounds; France, Spain, USA, Brazil, and Japan) (BFWC 2014) http://www.bmxflatlandworldcircuit.com/nc/
World Champion 2010, 2005 (BFWC – World Circuit Series) (USA, Europe, Asia)
3 time "Red Bull Circle of Balance" Champion (2002 Germany, 2007 Tokyo, Japan, 2012 Kyoto, Japan) (Record)
2 time "King of Ground" Champion (KOG) (Japan)
2 time "European X-Games" Champion (Barcelona, Spain)
5 time "FISE" Champion (Festival Internationale de Sports Extremes) (2002 Palavas, 2003, 2010, 2012, 2013) (Montpellier, France and Costa Rica)
2 time "ABC Contest of Flatland" Champion (Alencon, Normandy, France) (2013, 2014)
1st place at the "Monster Energy BMX Freestyle Exams" in Trinidad & Tobago (April 2014)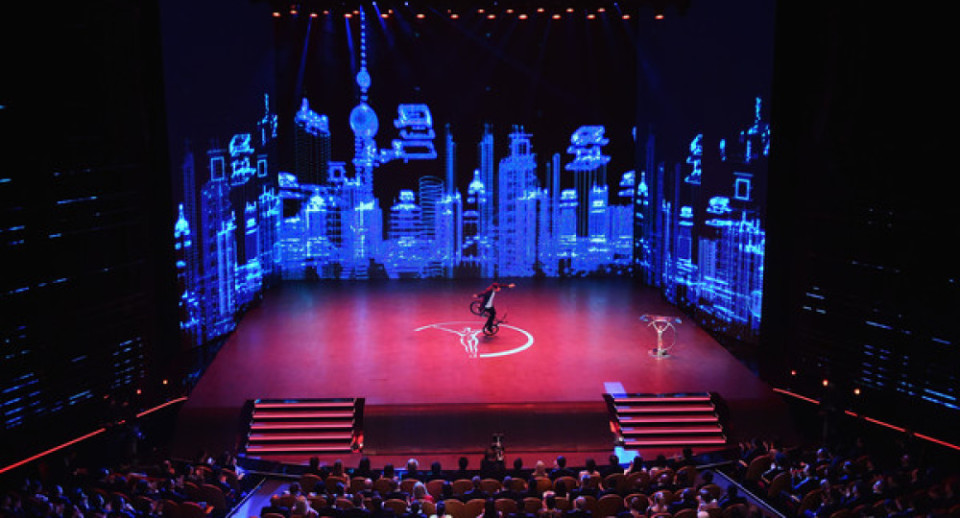 Viki's own Show/Contest Concepts: Global BMX Flatland show-case demos (Bookings)
"Red Bull Flamenco Flatland" (2010, 2011, 2013)
"Street Fighting" (ak a "My Streets My Kingdom") (2013, 2014) • "Back to the Streets" (B2S) (2014)
Two stops during the "BMX Flatland World Circuit 2014" (Spain & Brazil) "Extreme Barcelona" and "OVERGROUND Brazil"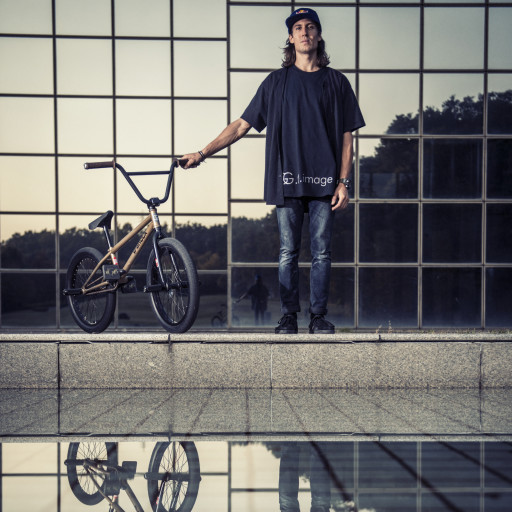 Viki's own Designs:
2016 BMX Bikes by KUOPPA GOMEZ BIKES
Viki Gomez signature BMX – Rookie + Professional BMX Bicycle – Orbea "RUDE" BMX Bicycle (complete hybrid Bicycle) (2013 – present) http://www.orbea.com/kr-en/sites/rude/
Viki Gomez signature MOTO Pedals (2014 – present)
Viki Gomez signature FREEGUN underwear (2014)  
Viki Gomez signature G-SHOCK watch (2015 – present)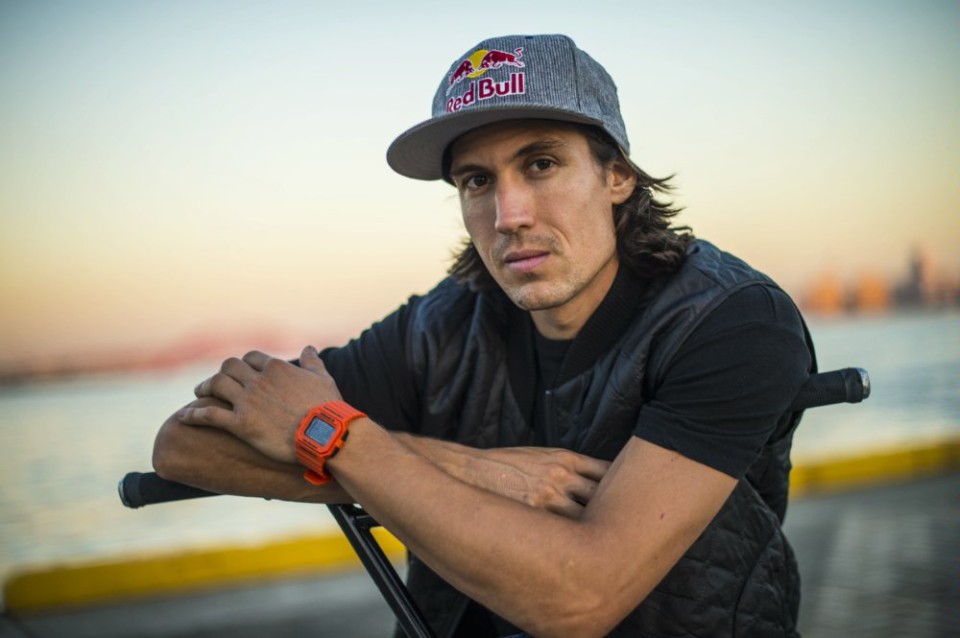 Viki's official sponsors 2015:
Red Bull Energy Drink
G-SHOCK/CASIO (Global Ambassador)
SOUNDFREAQ (speakers)
TENGA New Adult Concept